Placement Spotlight – Hiring Two Senior Front-End Developers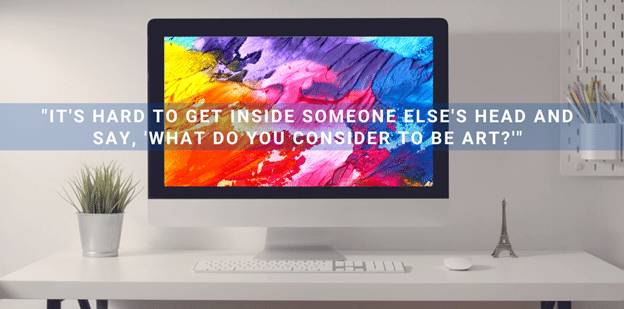 KOFI GROUP BY THE NUMBERS: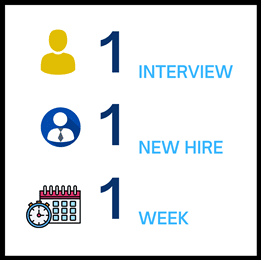 A Little Background
Our client, backed by Lightspeed Venture Partners, had recently closed series-B funding. Joseph has built a strong relationship with them over many years. Consequently, the client has benefitted from the partnership with many successful hires in the past.Senior Executive Recruiter Joseph Gordon used his deep knowledge and long-term partnership with our client as the foundation for the search for 'unicorns to fill the roles required'.
The Problem
"The company was in a transition and wanted to rebrand by altering their design," Joseph explains. "They wanted to change the way their website looked, felt, and flowed, adding cohesion to its developer platform and creative marketing initiatives that they have planned.
"These were key positions to fill. The company needed someone who shared their stylistic side – which, of course, is very subjective.
 "It's hard to get inside someone else's head and say, 'What do you consider to be art?'"
Not only did the hires need to have the design side, but they also needed to have some 'software development chops'. "In many ways," says Joseph, "this is like trying to look for a unicorn. You don't have too many people who wear both hats."

The Candidates
The first candidate we placed has a BS in Software Engineering, eight years of full-stack engineering experience, and strong references.
The second candidate we placed has a degree in Information Management and seven years of experience delivering customer-facing solutions for SaaS companies.
Our Approach
Joseph has a standing weekly meeting with the client, in which Joseph meets with the CEO and founder of the company, and the Head of People. During this meeting, Joseph discusses the company's hiring priorities, headcounts, and current pipelines, building a cohesive relationship in which "we partner together and drive results as a single team," says Joseph.
During a Zoom meeting, the CEO went through around 15 or 20 profiles with Joseph, helping to describe and demonstrate the types of hire the client was interested in pursuing for the design side.
"With the information I gathered from the CEO, and knowing the company as well as I do, I was able to go out and search for potential fits who had that software developer side on LinkedIn, and also had some sort of portfolio that I could look at. It was essential to pinpoint candidates who reflect the style my client wants," explains Joseph.
We were able to present four candidates for the two roles, with two being hired.
The End Result
Our long-term relationship with our client helped us to hone in on their exact requirements. Even though this was a new initiative for the company, our deep knowledge of them ensured that we were able to fill these key roles within two weeks.
"There's a transparency between us that is mutually beneficial in this partnership," says Joseph. "It's a key element to making the very best hiring decisions – for client and candidate."
The Kofi Group Edge
We work with our clients as a partner, not as an outsourced resource.
George Atuahene, Kofi Group Founder and Managing Director, says this approach is not only typical of Kofi Group, but is what makes the team so unique.
"Our recruiters don't just look for keywords," George says. "We take the time to listen and build relationships. Others look at the job description, have a 10- or 15-minute chat with the client, and then it's 'off to the races'. Our recruiters conduct Zoom meetings, or phone calls with the entire hiring team to make sure we're on the same page and set expectations properly.
"We learn about our client: what their hiring landscape looks like; what their hiring history has been; their challenges; their key selling points; what things we can mention to candidates that will arouse intellectual curiosity to make them interested in the position. We talk about salary bands, company culture, and a host of other things.
"In short, we do an intense deep dive before we start recruiting on the position. I believe this is a big part of our success."
"It's an ongoing relationship," says Joseph. "It's not transactional. We build long-term relationships, and understand exactly the direction of the company on all aspects. We don't hire for a position solely for their technical expertise. We present candidates who we know will mesh well with the existing team, and whose long term goals align with our clients as they scale."
If you are hiring for your startup, you will benefit from the same partnership approach when you get in touch with Kofi Group.