Placement Spotlight – Full Stack Software Engineer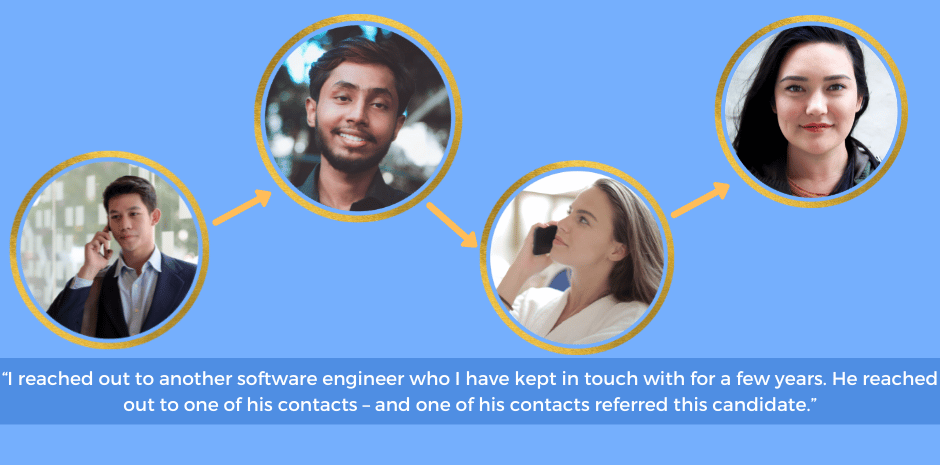 A Little Background
The client, a SaaS software company based in Houston, Texas, had been trying to hire for a Full-Stack Software Engineer for three months. They had been working with two other recruiting firms, but were yet to make the hire.
Their need was for a candidate who could hit the ground running on their AGILE team, to develop customer-facing features with .NET Core, Angular 11, TypeScript, SQL, and Azure. All the candidates that had been presented to them for interview lacked either front-end or back-end engineering experience.
The hiring manager was someone that George had kept in touch with for a few years.
"Remembering how I treated him as a candidate three or four years ago, the hiring manager reached out to us for help. The biggest challenge was that he was getting a lot of candidates who weren't full-stack engineers," says George. "That's why he reached out to us."
The Problem
The position had been open for 3 months already when the client contacted George Atuahene, Kofi Group Founder and Managing Director about the role. They were also having a hard time finding a truly "Full Stack" Engineer with both the front-end and back-end skills required at the level of mastery they needed.

The Solution
"We had a 45-minute, highly detailed conversation via Zoom, to fully understand the opening, and all the nuances of what the client was looking for," says George. "Also, to understand the company culture; the entire tech stack; the dynamics of the current team; the kind of projects this person would work on; and what they will be doing over the next couple of years – and why all of this would be interesting to a software engineer."
George told the client to give us a week!
Working with Ryan Durrschmidt, Senior Technical Recruiter, George searched through our existing network, and presented two candidates.
No time was wasted. The hiring manager moved very quickly, working through the interview process in about a week. "He zeroed in on the right candidate, and made them an offer," George says.
For this search we reached out to candidates on LinkedIn, but the winning candidate wasn't found by this route.
"I actually found this candidate by using my own personal network," explains George. "I reached out to another software engineer who I have kept in touch with for a few years. He reached out to one of his contacts – and one of his contacts referred this candidate."
We helped the client understand what would appeal to both candidates we presented. Just like we spend a lot of time talking to a client to understand their needs, culture, and strategy, so we take time to understand a candidate's needs, personality, and ambitions. This made sure the client was in a position to make a highly appealing offer that ensured the candidate would say yes.
The Candidate
The candidate that we placed had a BS in Computer Science. With 3 years of software engineering experience that matched the client's tech stack, and the candidate was highly recommended by their peers.
The opportunity was also a growth opportunity for the candidate, offering exposure to more modern technologies than at their current employer. The client's product also gives back to the community, which appealed to the candidate. Finally, the compensation package was ultimately better than their current employer. This career move was a step-up overall for the candidate.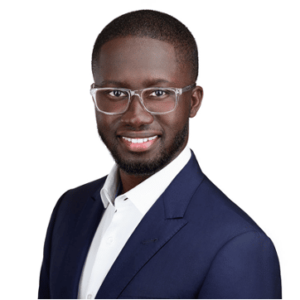 The Kofi Group Approach
"You never know who will help you in the future," George says. "So, treating people well and then keeping in touch is a top priority for us. Whether we place someone or not, if they get an interview or not, it's crucial that everyone has a great experience."
"We do a lot of coaching with hiring companies to ensure that candidates have a good experience, but all companies have a different process – so it can be difficult. So, we ensure that we get quality feedback on interviews, on resumes, and so on. We don't always get this, but we do our best to make sure that candidates have a great experience with our firm."
When you are hiring for a key role, it really is crucial to make sure that the recruitment firm you use fully understands your needs. Only then can they conduct a search for you that targets the right candidates.
It's vitally important that your chosen recruitment firm benefits from a deep network that has been developed, nurtured, and maintained over many years. You really never know when your network is going to strike gold for you.
If you are hiring for your startup, you will benefit from the same focused approach and depth of network when you get in touch with Kofi Group.