Placement Spotlight – Staff Software Engineer
Critical Position Filled Twice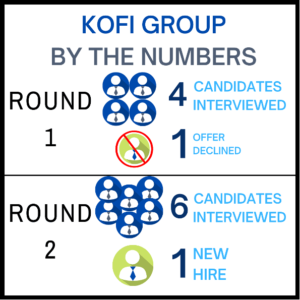 A Little Background
Having received significant funding from Andreesen Horowitz (A16z), this Series-A SaaS startup was in search of a senior back-end engineer who could not only build products, but re-architect a critical system for them and would report to the CTO for this critical role.
"This would enable the company to increase their customer base by a factor of 20," George explains. "The hire will also play a pivotal role as mentor to some of the engineers on the team as well. So, it's a really, really important position."
Skills that the client needed include hands-on technical skills, big-picture thinking, and soft skills. In addition, the candidate would need the flexibility and grit to work in a small startup.
The Problem
1. A Critical Role for a Specific Person
To work in a startup environment takes  a certain kind of person and in a role this crucial to the success of the company the individual would need to be familiar with the nuances of startup work and the rigor of the environment.
"There are a lot of engineers who do much better in big companies, because there is a lot more structure and predictability," George says. "It's typically tougher to work and be successful in a smaller startup."

In addition to having the right persona an engineer must also have the right skill-set for the role which complicates the search.
2. Market Demand Causing Competition with other Startups
We initially presented four candidates. The CTO interviewed all of them, and within a couple of weeks an offer had been made.
Unfortunately, anddue to the competitive nature of the market, the candidate decided to take another offer elsewhere despite the best efforts to negotiate on money.
Starting the search again, we presented another six candidates and found the right person for the role.

About the Candidate
The candidate we placed has a BS in Computer Science and over 12 years of software engineering experience.
"They were an early team member at a previous startup. So, they've been there and done that, but they still have a very humble and down-to-earth persona. This personality mix was very important for the CTO," says George.
The candidate has several years of experience with NodeJS, TypeScript, GraphQL, PostgreSQL, and AWS.
The Solution
1. Doubled Our Efforts
"This time we homed in even tighter than we normally do," George says. "We provided insights to the hiring manager after every single interaction. Every interview. Every conversation. We wanted to make sure the hiring manager could 'sell' to very specific points and key interests to each candidate."
For example, one candidate was very concerned with work/life balance and career trajectory.
2. Open Communication
"In talking to the candidate, we unpacked what those two things meant to the candidate," says George. "Then we fed that information back to the hiring manager, so that he could address those things in the next interview and create more buy-in with the candidate."
If the candidate had applied directly, the hiring manager would not have this level of insight and behind-the-scenes information.
The CTO did a great job of addressing the concerns and priorities of all the candidates, and an offer was made within a couple of weeks of restarting the hiring process.
The Kofi Group Approach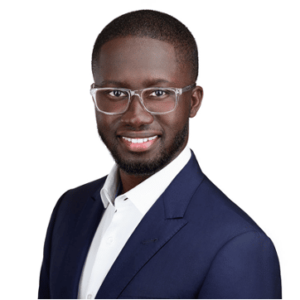 Our relationship approach really does pay dividends. It means that we understand the landscape of what each of our clients is trying to build in the long term, and how to make that happen strategically.
"We are now working on two or three more searches for the same client now," says George. "We build relationships with our clients as partners. Their success is our success. We never enter into a transactional relationship – it's not how you hire the best people for a startup."
Because we work almost exclusively with startups, we have a wealth of experience that enables us to offer advice on what priorities should be – for example, narrowing down from seven or eight different roles to focus on one or two that are super-high priority. We know what works and what doesn't in the hiring process.
If you are hiring for your startup, you will benefit from the same focused approach when you get in touch with Kofi Group.